Introduction to Behavioral Health
For:

PT/PTA, OT/OTA, Physicians, Nurses, ATs, and other licensed healthcare professionals
---
People struggling with depression, anxiety, trauma and more routinely come to health care providers with pain, fatigue, brain fog, and a host of neurological, cardiovascular and musculoskeletal issues. This course provides learners with an understanding of the integrated biopsychosocial model for overall health and wellbeing. It examines the problem of behavioral health conditions in America, and it begins to explore how those conditions impact the progress of patients who seek help for physical health-related conditions.
Course Objectives/Outcomes
By the end of the course, a successful learner will be able to:
Review the implementation of behavioral health concepts in daily practice.
Identify members of the health care team with whom they can collaborate for in-depth care for behavioral health issues.
Describe the connection between behavioral l health diagnoses and clinical presentations of pain and other health complaints.
Recognize the utility of mental health screening tools and outcome measures.
Differentiate the opportunities to implement behavioral health screening and treatment in current practice patterns.
Applicability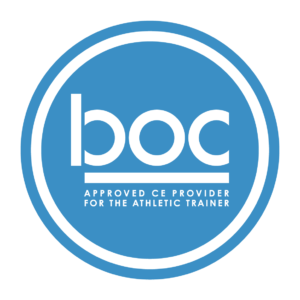 Evidence In Motion is a BOC approved provider of continuing education.