The Tactical / Occupational Athlete
For:

PT, PTA, ATC
---
EIM's Tactical Athlete course improves the understanding of what a tactical athlete is and their similarities and differences to traditional athlete. Participants will gain a better understanding of how those similarities and differences affect the testing, rehabilitation and performance conditioning of these specialized athletes.
Objectives
By the end of the course, a successful learner will be able to:
Describe the similarities and differences between traditional and tactical/occupational athletes in regard to setting, equipment, screenings/tests, training programs, etc.
Discuss common injuries amongst the different tactical professions.
Describe basic rehabilitation treatments for tactical athletes.
Draw upon reference tables and performance enhancement concepts to improve the physical abilities of tactical/occupational athletes.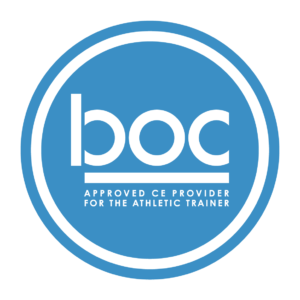 Evidence In Motion is a BOC approved provider of continuing education.