Functional Dry Needling® Level 1
$1,099 - $1,299
---
Contact Hours: 2 day WI: 30
3 day WI: 38
Length: 2 or 3 days
Register Now
For:

PT, OT, DC, ATC, MD, DO, NP, PA, RN*
---
Functional Dry Needling (FDN) Level 1 teaches technical proficiency in foundational dry needling techniques. This course gives clinicians the tools to elevate their practice and fosters confidence and competence to integrate dry needling into practice the very next day. Musculature taught includes lumbar spine, posterior hip, thigh and lower extremity, cervical spine, shoulder and upper extremity.
Anatomy, safety, precautions, and psychomotor aspects of needling are reinforced alongside instruction in history, supportive evidence, clinical application and reasoning and use of electrical stimulation with needling. FDN Level 1 is a hybrid learning experience that integrates online learning prior to the lab-based weekend intensive.
Course Objectives/Outcomes
Upon completion of this course the learner will be able to:
d

escribe the practice of Functional Dry Needling, including how this adjunctive treatment can influence functional outcomes for patient

s.

 

a

pply solid clinical reasoning in the application of Functional Dry Needling

.

 

 

d

escribe the appropriate use of percutaneous electrical stimulation with Functional Dry Needling for enhanced outcomes

.

 

d

emonstrate safe, effective, and appropriate application of Functional Dry Needling

.

 

d

iscuss the scope of practice, functional benefits, and advocacy considerations regarding dry needling

.

 

d

iscuss evidenced-based, patient-centered intervention case scenarios that reflect best clinical practice in Functional Dry Needling.
*If you do not see your profession listed above please email [email protected] to discuss whether you might be able to take the course.
Applicability
While EIM is an AOTA approved provider, these courses have not been submitted for AOTA approval and thus CEU credit would need to be requested by the individual learner at this time.
At this time, EIM's functional dry needling content is not available to PTAs.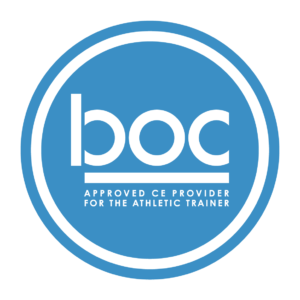 Evidence In Motion is a BOC approved provider of continuing education.
It's a great course, not just to learn the techniques of dry needling but to learn the concepts of the functional assessment; implementing myotome screening will significantly change my outcomes and success as a PT. Course Graduate

I loved the course, it made me feel a new wave of excitement about our field. I felt confident applying the skill in clinic the next day. Course Graduate
Resources
Important Updates Related to COVID-19 Precautions and Policies: Learn more about the steps we're taking.
Interested in retaking or auditing FDN 1?
EIM serves as an educational resource and does not interpret state scope of practice acts. It is each learner's responsibility to know and understand their state laws and licensure scope. Not all states recognize the practice of dry needling as within the scope of all the professions listed. Please contact your state board for specific hourly requirement needs in order practice FDN in your state. For additional questions contact [email protected].
If you are in need of a disability-related accommodation, please contact us here. We will process requests for reasonable accommodation and will provide reasonable accommodations where appropriate, in a prompt and efficient manner. For more information please see the Accommodation Procedures for Participants with Disabilities.
For the safety of our participants and to ensure the best experience possible, this course cannot be taken while pregnant. Please reach out to [email protected] with questions regarding our pregnancy policy.